What is experiential training in a model company?
Experiential learning is the most natural and powerful form of learning.
This is why on-field learning, "learning by doing", should be used to acquire or develop skills.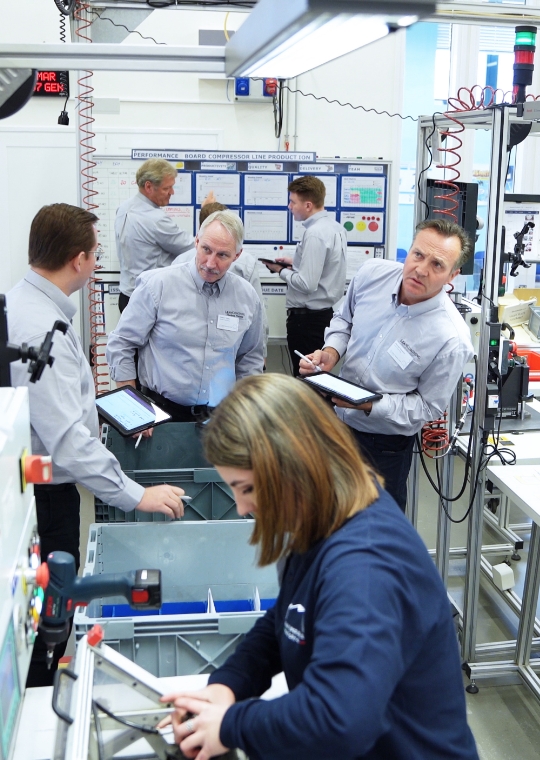 A method of learning by doing
To learn a new skill, our brain must process the information and organize it.
Experiential training involves learning based on experiencing real situations and practical exercises in which the participants have the opportunity of "learning by doing". What they learn at LEF will then be transferred to the company.
Benefits of experiential training for organizations
Experiential training clearly differs from other types of training since it increases and stimulates analysis, action, involvement and learning.

Through the guidance of qualified teachers, the members of a company or inter-company team recreate business situations and problems, analyze and develop new solutions to real problems and take inspiration from national and international best practices to achieve operational excellence of the organization.
Here are 5 concrete benefits of experiential training: