What is experiential learning in a model company?
Experiential learning is the most natural and powerful form of learning.
That is why learning in the field, 'learning by doing', can be used to acquire or develop skills.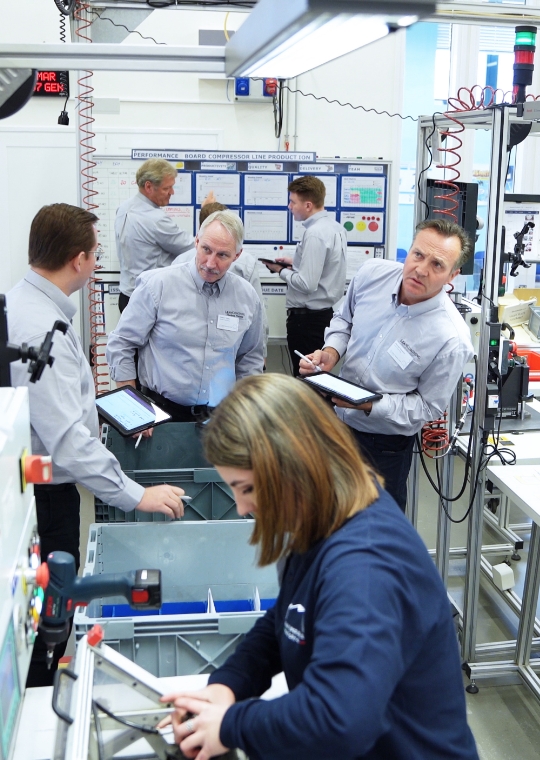 A method for learning by doing
To learn a new skill, our brain has to process information and organise it.
Experiential training involves learning based on the experimentation of real situations and practical exercises in which participants have the opportunity to 'learn by doing' what they will then transfer to the company.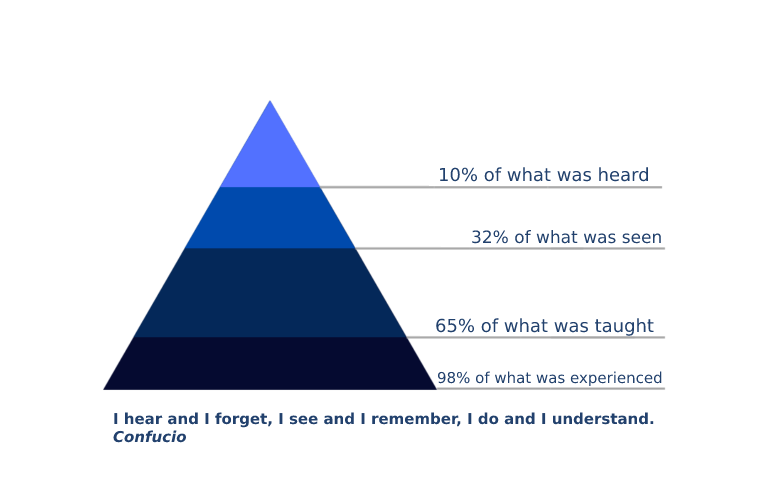 Benefits of experiential learning for organisations
Precisely because it enhances and stimulates analysis, action, involvement and learning, experiential education differs markedly from other types of training.
Through the guidance of qualified lecturers, members of a corporate or inter-company team recreate business situations and problems, analyse and develop new solutions to real problems and take inspiration from national and international best practices to achieve operational excellence in the organisation.
Here are five concrete benefits of experiential education:
Experiential training gives trainees the opportunity to immediately apply what they have learnt to solve daily work challenges in their own business context.
The experience requires practice and focused coaching on what is observed during the action.
Each activity includes a session dedicated to feedback from the trainer and participants who are part of the team.
Not just training but learning experience.
Because being part of the transformation leads to a change of mindset and organisation that can then be transferred within your company.
Immersion in a real business environment allows one to recognise oneself in the proposed problems and to explore and test efficient solutions in a risk-free context.
Participants' commitment can find immediate feedback: they can know if they are improving thanks to continuous feedback, resolve their own shortcomings and return to challenge themselves. A continuous learning-action-feedback cycle that brings immediate results.